Nemes Tarimo's family in Tanzania warned him against agreeing to fight with Russian forces in Ukraine, but the 33-year-old had a big incentive to sign up.
It is now three weeks since his relatives learnt of the news that confirmed their worst fears. He had died in combat.
Everyone at the family home in the city of Dar es Salaam looks exhausted as they wait for news about when his body might come back.
The waiting is taking its toll.
There are about 15 people in the compound, and relatives are coming in and out all day wanting to hear if there are any updates.
One says they last heard from him in October when he had said he had agreed to sign up with the Russian mercenary group Wagner.
"Nemes informed me and some other family members about joining Wagner, and we advised him not to," the family member, who did not want to give their name, tells the BBC.
But for the young man, who relatives describe as polite, God-fearing and supportive, there was an offer that was hard to resist.
The family says that Tarimo, who had ambitions to be an MP with the opposition Chadema party, had been in Moscow as an ICT master's student at the Russian Technological University. But he was then imprisoned some time after January 2021 for what were described as drugs-related offences.
Last year, he was enticed with a deal: sign up and be pardoned or stay in prison.
"He said he would join to free himself," the relative says.
Zambian Foreign Minister Stanley Kakubo told parliament that he had been informed about how prisoners could be pardoned if they agreed to fight.
Last September, Wagner head Yevgeny Prigozhin was seen in leaked footage outlining the rules of fighting, such as no deserting or sexual contact with Ukrainian women, and then giving the prisoners five minutes to decide if they want to sign up.
Tarimo's family has learnt that he died at the end of October while on a combat mission in Ukraine with Wagner.
"We last communicated with him on 17 October, when he was already a member of Wagner.
"We then got information in December from his friends over his death," which according to media reports, was a result of Ukrainian artillery fire.
The Federal News Agency, a Russian broadcaster used by Mr Prigozhin to boost his group's reputation, has published a video of what it said was Tarimo's memorial service in a chapel in the town of Goryachiy Klyuch. It reported that he had died on 24 October near Bakhmut, the scene of intense fighting in recent months.
Russia's state-owned domestic news agency, Ria Novosti, interviewed someone who said he had fought alongside Tarimo. He said the Tanzanian had died while trying to help a wounded soldier.
The Federal News Agency says that Tarimo was awarded a posthumous medal "for courage" by the Wagner Group.
Relatives have been in touch with the embassy in Moscow, but the Tanzanian government, which has remained neutral on the conflict in Ukraine, has yet to publicly comment on the student's death.
The family want to bury Tarimo in their village in the Southern Highlands region, but for now they are just left waiting.
"We don't want to believe that he is gone until we receive the body," one relative says.
His aunt, Roida Sambulika, adds: "We are sad to lose our son. We still don't know when the body will arrive, but we have been ready for a week now to receive it and lay him in his eternal home."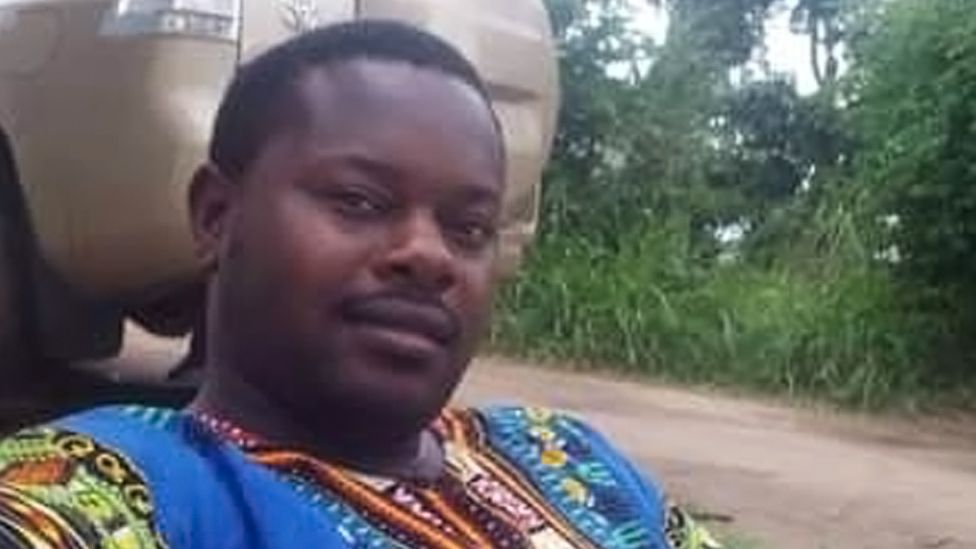 Additional reporting by Joshua Cheetham.
Source: BBC News